European initiatives at a glance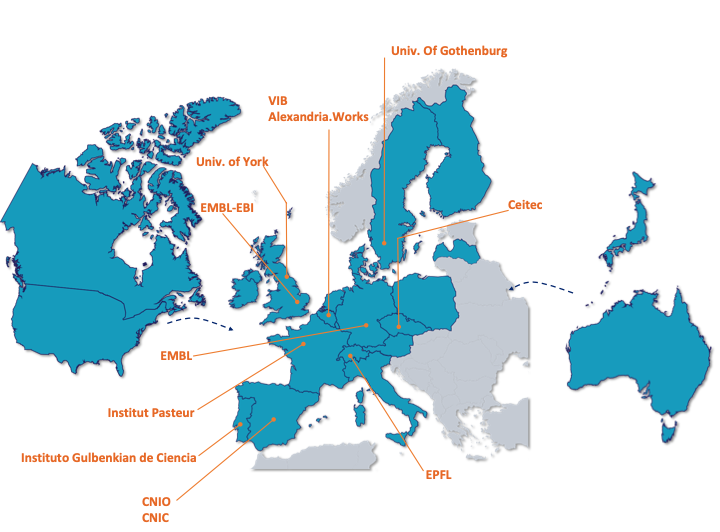 CEITEC in Brno reported that their sequencing core is being used to process clinical samples and volunteers have made 36,127 face shields.
VIB in Belgium is supporting their virology group who are

preparing therapeutic antibodies

and also volunteer researchers are testing >3K patient samples per day.
The Univ. of York technology facility has loaned qPCR equipment to the NHS.
EBI-EMBL is working to make all COVID structure data publicly available through EMPIR to facilitate crowd- based data processing.
Alexandria.Works, a Belgian IT company, has developed a free COVID research database with >47K papers curated by the Allen Institute https://alexandria.works/covid-19-open-research-dataset/
14 core facilities of the Institut Pasteur (Paris, France) are actively involved in a variety of Covid-19 related research projects.
EPFL Switzerland are producing mammalian cells and purifying coronavirus protein to assist in developing serological assays
The structural biology core facility at CEITEC is providing priority free access to its services for COVID 19 studies https://www.ciisb.org//
Staff of core facilities at Instituto Gulbenkian de Ciência in Lisbon are working on open source low cost ventilators www.air4all.pt.
As one of the few imaging cores still operating The University of Gothenburg is offering rapid access to it's instrumentation to COVID researchers. Contact Julia Fernandez-Rodriguez for details.
CNIO – Spanish National Cancer Research Center: donated 3 PCR machines to the La Paz and Gregorio Marañon Hospitals in Madrid to increased their diagnostics capabilities
CINO is also using their Mouse Genome Editing Core Unit to generate preclinical mouse models to be used for testing drugs against SARS-Cov-2
CNIC – Spanish National Cardiovascular Center: the genomics unit are performing PCR diagnostics for Covid19 patients and the proteomics unit is researching the interaction between SARS-Cov-2 and its host.
And more from: