Communications Working Group
Our Aims
We aim to increase the visibility of core facilities and CTLS in European life science research. Through the promotion of CTLS events, social media and the CTLS website, we strive to strengthen the engagement of the scientific community with CTLS activities and to build the collaboration between CTLS members.
Current Activities
CTLS website – Since our relaunch of the CTLS website in 2021, we continue to make enhancements to promote new CTLS activities, post latest news and update the content. Feel free to contact us with any comments or suggestions for improvements.
Social media – Frequent posting in the CTLS company LinkedIn page and on Twitter has led to a fantastic increase in followers. Make sure you are following us to learn all about CTLS and related activities!
CTLS newsletter – Our newsletter and communications are digitalised so that we can send them to the latest member distribution list – and track the encouraging analytics. Again, please feel free to contact us if you have any ideas for content or improvements.
Our Members
Chair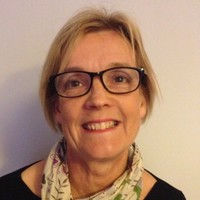 Jane Chappelle
Cardiff, UK

VICE-CHAIR
Michael Pancher
Trento, Italy
Members
Leonor Heleno Wielgosz (Paris, France)
Michelle Malloy (South Korea)
Janina Hanne (Konstanz, Germany)