UPDATE 30th JUNE: #CTLS2023 finished yesterday and what a great congress it was! Three days of learning, sharing experiences and networking…. all hosted perfectly in Dublin. Thank you all, especially the CTLS2023 Steering committee, local organising team and all the speakers and chairs. Looking forward to Brno in 2025!
---
CTLS2023
CTLS2023, the 5th CTLS Congress was hosted in Dublin, Ireland from June 27th to 29th, 2023.  Dublin is a friendly, historic, and lively city where delegates are sure to enjoy the location as well as the Congress itself. The CTLS Congresses are international events that provide opportunities for networking as well as current updates on emerging technologies, best practices and career development in shared resource/core facility settings.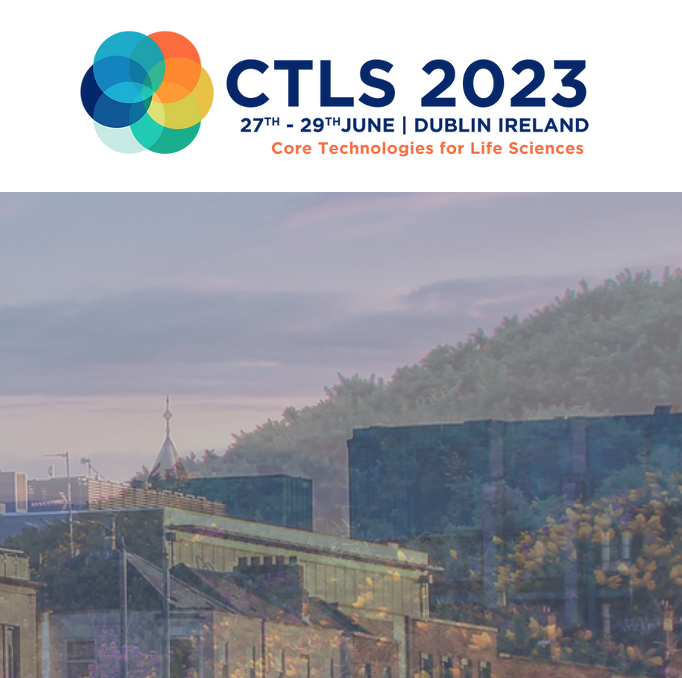 Dublin City University worked with universities and organisations across Ireland to organise this event. The full list of co-organisers is Dublin City University, Trinity College Dublin, Royal College of Surgeons in Ireland, University College Dublin, University College Cork, University of Limerick, National University of Ireland in Galway, Maynooth University, Queens University Belfast and University of Ulster.
PAST CTLS CONGRESSES
CTLS has held four congresses to date, face-to-face in 2014, 2016 and 2018 and online in 2021. These have all successfully brought together scientists, technical and administrative staff working across the world in core facilities, research infrastructures and other shared resource laboratories, giving them the opportunity to learn and network together.
2014: Inaugural Congress at the Institut Pasteur in Paris, France
2016: Congress at the EMBL in Heidelberg, Germany
2018: Congress at the VIB in Ghent, Belgium
2021: Online Congress from the Gulbenkian Institute in Lisbon, Portugal