Date
26 Jan 2021
Expired!
Time
CET timezone (Paris)
4:00 pm
January session: The importance of Core Facilities for the Scientific Communities
Summary
This session will present three different viewpoints on how core facilities currently contribute and could contribute in the future to the progress of scientific research and to strengthening of the scientific community. We will hear from two core facility managers, an industrial R&D user, and a post-doc/young investigator user. In the end, we will have time for a discussion between the panelists and the attendees.
Video recording & slides
To view this content please log in using your membership credentials. The materials will appear on this page.
---
Moderators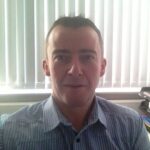 Robbie Sinnott
Research Facilities Manager at DCU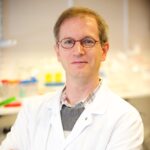 Patrick England
Coordinator of MOSBRI, the European Molecular-scale Biophysics Research Infrastructure
---
Speakers & presentations
« Institutional value of core facilities – service and beyond »
Geert van Minnebruggen (Head of Core Facility Program) and Saskia Lippens (Head of the Bioimaging Core), Vlaams Instituut voor Biotechnologie (VIB), Ghent, Belgium
Geert van Minnebruggen
Head of Core Facilities
VIB, Ghent, Belgium
Saskia Lippens
Head of VIB BioImaging Core
VIB, Ghent, Belgium
---
« Open Infrastructures for Early Career Researchers »
Giulia Malaguarnera (President of the Eurodoc Association), Brussels, Belgium
---
"How the alliance with DCU core facilities has been important to Alltech's success"
Richard Murphy (Research Director at the Alltech European BioScience Centre), Dunboyne, Ireland
Richard Murphy
Research Director at Alltech
---