Date
26 Oct 2021
Expired!
Time
CET timezone
4:00 pm - 5:00 pm
October session: Mentorship, Professional Development and Work/Life Balance
Date: Tuesday 26th October 2021
Time: 4:00 – 5:00 pm (CET)
Summary
This webinar session will focus on the challenges and opportunities that core facility professionals encounter through their careers, in particular in the area of work/life balance. The Chairs and Presenters will include core facility scientists and research administrators from a variety of professional and technical backgrounds. This session will include ample time for Q&A and discussion to further elaborate beyond the presentations.
Presenters:
Dina Arvanitis, Northwestern University
Louise Gillic, The Crick Institute
Chairs:
Josh Rappoport, Boston College
Ian Brewis, Cardiff University
---
Video recording
To view this content please log in using your membership credentials. The materials will appear on this page.
---
PRESENTERS
Dina Arvanitis
Director for the Center for Advanced Microscopy (CAM) and Nikon Imaging Center (NIC) at Northwestern University
Dinah has been part of CAM since 2010, first as a postdoctoral fellow then as the Manager of the NIC. In May 2019 she was named Director of CAM, which provides electron microscopy, light microscopy and data analysis services to over 700 researchers from approximately 300 laboratories. Dina enjoys teaching and mentoring trainees and had been awarded the Dean's Teaching Award for the Driskoll Graduate Program. She lives with her husband and three children in Chicago.
Louise is a Human Resources professional with a passion for learning and development. Working with science leaders at every career stage, Louise helps people acquire the knowledge, skills and confidence needed to excel as experts and leaders, for the benefit of their own careers and wellbeing, their teams, and the wider scientific community. Louise believes that technical career paths are key to the success of the UK's scientific endeavour, and that building both technical and professional skills, as well as positive, effective working relationships is essential to career-advancement. She is a qualified mediator and holds an MBA from National University, San Diego.
Louise Gillic
Head of People Development, Francis Crick Institute
CHAIRS
Josh Rappoport
Executive Director, Research Infrastructure & Operations at Boston College in the Office of the Vice-Provost for Research
Josh's background is as a cell biologist and microscopist, and he has over a decade of experience in core facility management. His current position focuses upon expanding and improving the shared research resources available to the Boston College faculty.
Central Biotechnology Services (CBS) is an ISO 9001:2015 certified and Good Clinical Laboratory Practice (GCLP) accredited Core Facility offering expertise and access to a wide range of life sciences resources for internal researchers and external contract work. Ian was recruited to Cardiff University in 2003 as a proteomics specialist and has directed CBS since 2011. He is a CTLS Executive Council Member and Training Working Group Member (since 2017) and recently became Chair of the GW4 Alliance (Bath, Bristol, Cardiff and Exeter Universities) Technical Infrastructure and Knowledge (TIK) Working Group.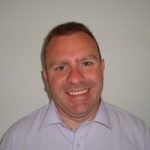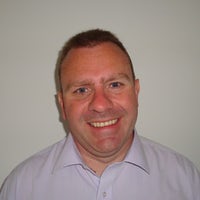 Ian Brewis
Operational Director, Central Biotechnology Services, Cardiff University
---